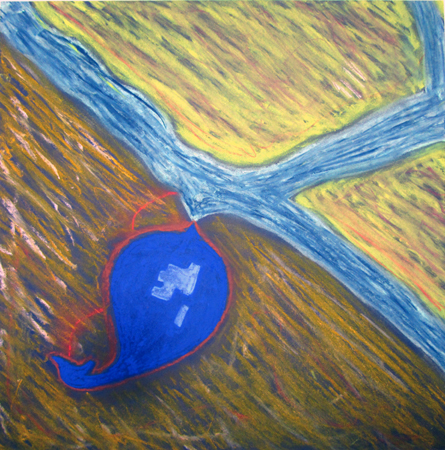 "Isola Buel del Lovo"
2013
Media: pastel on card
Size: 17,5 x 17,5 cm

Some argue that the curious name ( literally Wolf Gut Island) refers to the tortuous path that you follow to reach it, but , most probably it comes from the Latin adluvium ( " flood " ) and refers to the overflow of rivers that flow into the lagoon. The first historical references to this island date back only to the First World War, when it was used as a fort. Following this, it housed a small factory for canning fish. These industrial buildings are still there today. The island had been abandoned until recently. It has now been privately purchased and is undergoing restoration.